TOYSOLDiER recently made the trip to the Quad city area to do a
shoot for KEEPIN IT BULLY magazine.
Barry the owner and founder of Aniege kennel group
was introduced to the American Bully Lifestyle after picking up a
copy of Atomic Dogg Magazine from the bookstore.
Aniege Kennel who is based
in Chicago and Rock island IL is an up and coming kennel in the midwest.
Rock Island, a laid back city located right by the beautiful
Mississippi river would be a perfect location for a premier bully event.
They have big plans for their breeding program and have a lot to offer to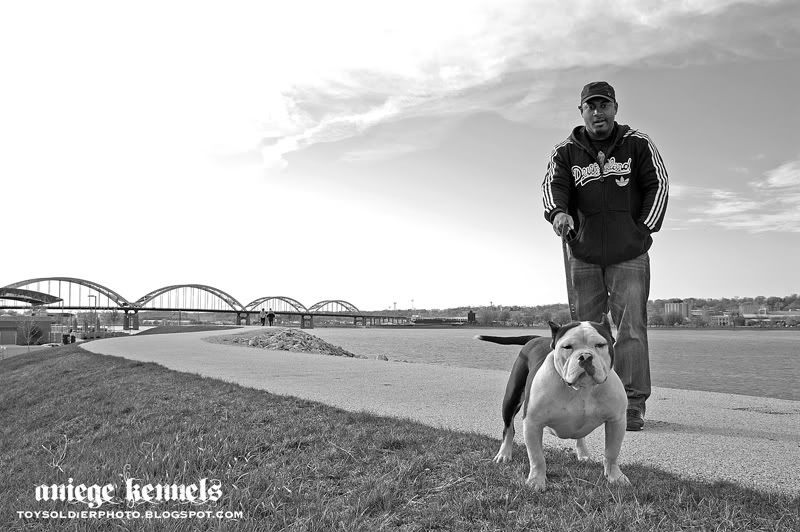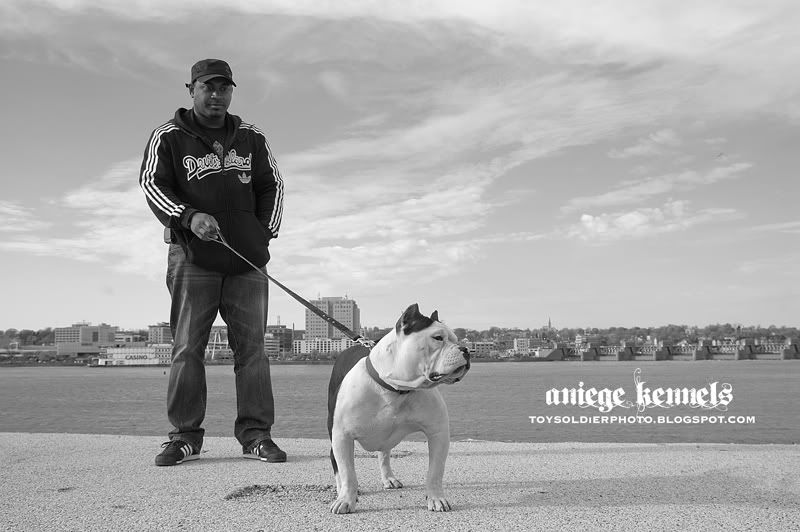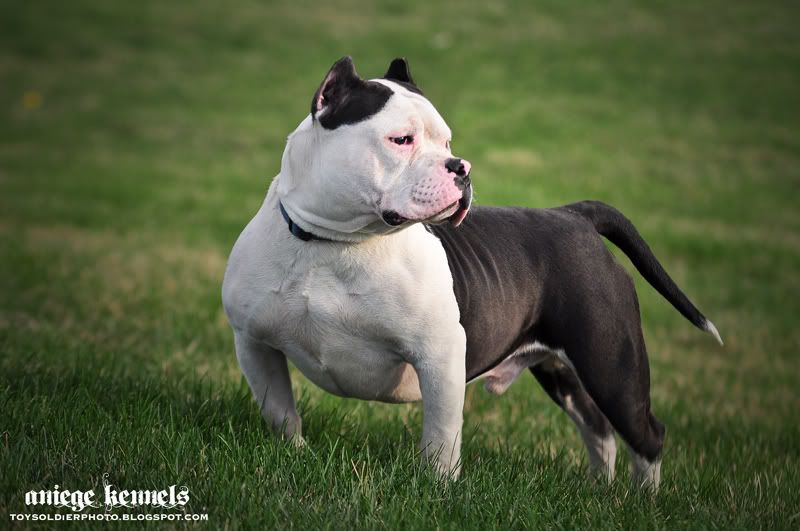 (Tyson, a line bred kurupt American bully)