2010 AMERICAN BULLY KENNEL CLUB Nationals
Atlanta, GA.
What a great experience. This was my first time at the
Nationals. (I was just to lazy to go to the first 3)... LOL.
I finally got to meet alot of friends from the message boards who i've know over
the years. Most from out of the Midwest show scene.
34 Champions and a few more Grand Champions...
This has got to be the one of the most Popular
breed of dog today, The American Bully.
I've been involved with All-breed dog shows for a few years, but this
is a whole different style of dog show. Its been like wild fire over the last 4-5years. Expos...
hundreds of American Bully fanciers from all over the globe. Professional Athletes, Celebreties,
Gangsters, the local puppy miller (lol).... People from different walks of life, All in one place, together... Celebrating the
Lifestyle.... The Bully Lifestyle.
Keep it bully!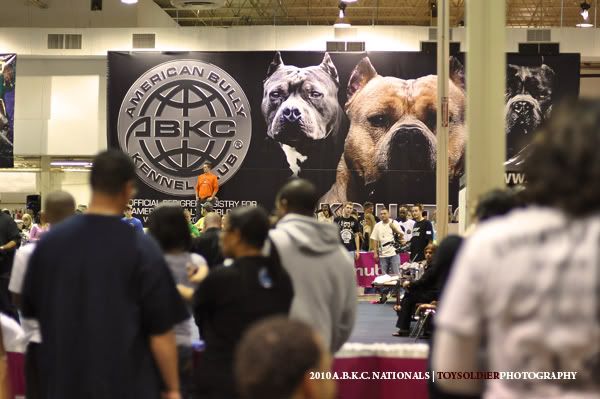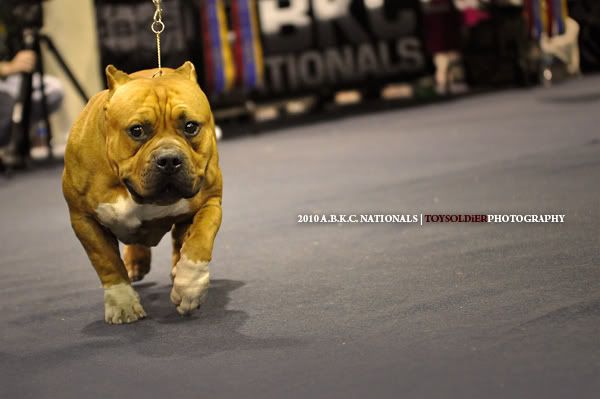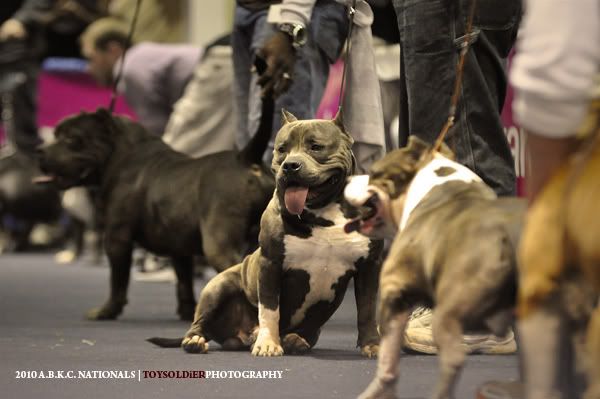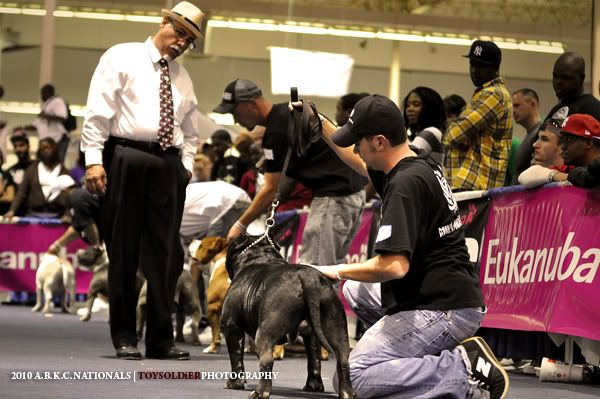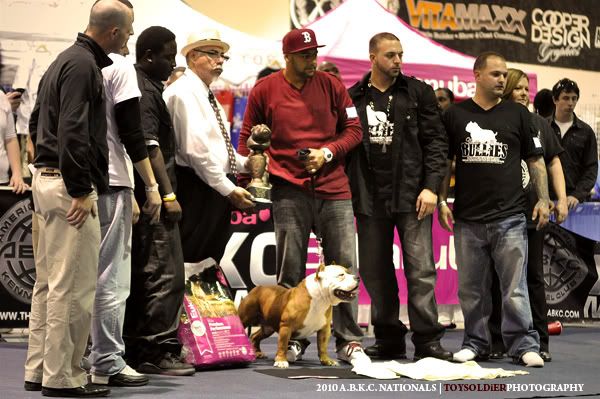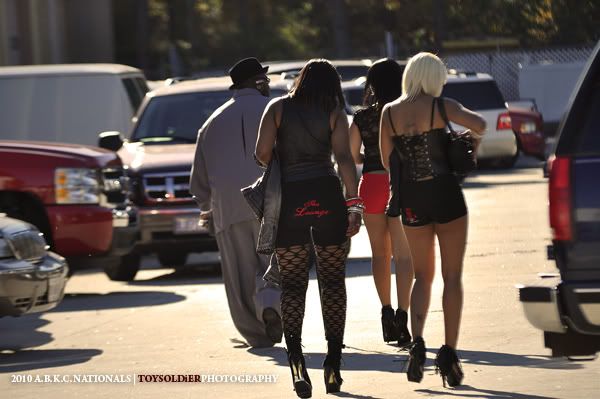 the rest of my pictures will be in Atomic Dogg Magazine
Barnes and Noble bookstores